"Nick's presentation was the best we've had in years"
~ Don Troudy, Program Chair, Professionals in Human Resources Assn. L.A.
I understand the challenge of finding just the right speaker and that the success of an event comes down to the quality of the speakers. The right speaker helps to create a great event. The wrong one, well … a not-so-great event.
My hope is that this page will make it easy for you to get the information you need to make the best decision possible for your upcoming event.
Thanks for stopping by. Thanks also for considering me. I am honored.
"I found your presentation style, sense of humor and experience a winning combination. Businesses need what you have to offer."
~ Janie Williams, President, California Home Office Association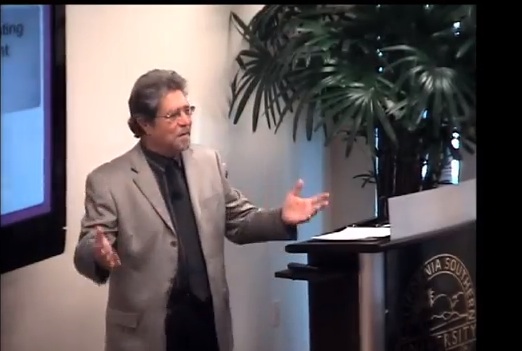 WHAT YOU CAN EXPECT FROM ME
1. Prompt replies to your phone calls and email messages.
2. Personal phone consultation prior to your event to ensure that I understand how to best serve you and your audience.
3. Promotion of your event on my blog.
4. Professionally prepared, dynamically delivered presentation focused on achieving the outcomes you want with your audience.
5. Immediate follow-up after the event, to make sure I met your expectations.
I have been speaking publicly for more than 30 years and am the recipient of the Bronze Microphone Award of the National Speakers Association, Los Angeles Chapter. I devote my professional time to writing, coaching, consulting and speaking. I have written several books and created over a dozen Learning Programs focused on enhancing the performance of my clients.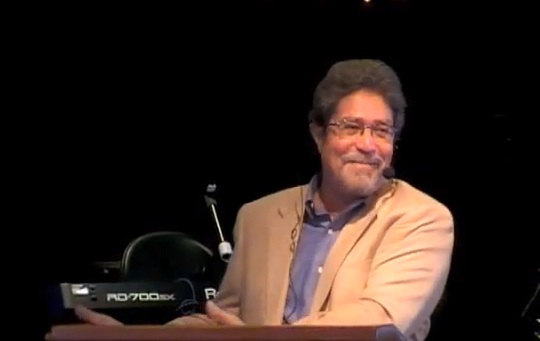 MY MOST REQUESTED TOPICS
I speak on topics related to performance enhancement, fearless creativity and business building. I will customize my presentation to meet your organization's specific needs. My goal is to facilitate the outcome you want to create.
My most requested topics include the following. Keep in mind that I can present these as a keynote or a workshop. Also, I have a half-day, and in some cases, full-day seminar version.
THE MINDSET OF OUTRAGEOUS BUSINESS SUCCESS!
Achieving success in business requires knowing and applying specific principles in order to achieve the kind of results you are capable of. In this presentation you will discover that optimal performance is not a random achievement but can be attained consistently by applying the 'mental game' skills of the top business performers.
OVERCOME YOUR FEAR OF PUBLIC SPEAKING
Is your public speaking anxiety limiting your career or personal goals? In this presentation, I share the essential skills necessary for controlling unpleasant physical and emotional reactions. Discover the key coping techniques that will help you reduce speech anxiety and gain confidence. You can turn your fear of public speaking into energized performances every time.
SPEAK UP AND BE HEARD
Discover the power of Assertive Communication Skills as I present practical and powerful principles for productive communicating in all of your relationships. Develop the art of positive communication, learn to become an effective listener, develop assertiveness skills, and express yourself so you are heard. As a result, you will enhance your chances for happiness, satisfaction and success at work and in life.
FIGHT PERFORMANCE ANXIETY AND WIN!
Whether you are auditioning for a role, giving a closing argument in a courtroom, stepping up to the first tee or making a presentation at work or school, you can conquer your fear and achieve success when you need it most!
THE POWER OF HIGH-ACHIEVEMENT GOAL-SETTING
Learn to target and reach the goals essential to success in your business and life. Identify your desired business outcomes, create an action plan, discover the roadblocks to success and take your business (and life) to higher levels of achievement and financial success.
STRESS, RESILIENCY & TAKING CHARGE OF YOUR LIFE!
In this presentation you will discover powerful principles for turning stress to success and burnout to balance; Learn and apply the secrets of relaxation and power breathing; Develop power strategies for beating burnout in business and in life; Unleash the power of attitude for peak performance; Learn to practice and prioritize self-renewal.
PERFORMANCE MASTERY WORKSHOPS
If you're interested in bringing state-of-the-art performance training to your business, drama class, sport group, orchestra or dance troupe, Dr. Nick has just the program for you. In group workshops he shares both practical information and powerful skills designed to take each member in attendance to the next level of performance excellence.
Each Workshop is customized to your attendees needs. Dr. Nick can present from 1 hour to multiple day trainings, with each Workshop as focused or broad as your group's budget and time allow.
Sample Workshop Content
Audition Preparation & Success
The Power of Centering and Focus
Achieving Mental Toughness
High-Achievement Goal-Setting
Building Self-Confidence
Developing Positive Self-Talk
Overcoming Fear and Performance Anxiety
The Skill of Mental Rehearsal
Peak Performance Mastery Training
PARTIAL LIST OF DR. NICK'S SPEAKING AUDIENCES:
Associations
American Society for Training & Development
British American Business Council
California Home Office Association
Career Development Professionals of OC
PIHRA (Professionals in Human Resources Association)
Profession Speakers Network
Civic
City of Anaheim
City of Diamond Bar
City of Irvine
City of Yorba Linda
Diamond Bar Chamber of Commerce
Downey Chamber of Commerce
Walnut Valley Chamber of Commerce
Education
California State University, Long Beach
California State University, Los Angeles
California ROP
Cerritos College
Esperanza High School
Los Angeles County Office of Education
Irvine Child Development Center
Orange County County of Education
Orange County School of the Arts
Placentia-Yorba Linda School District
Santiago Canyon College
Faith-Based Organizations
Azusa Pacific University
California Baptist University
Biola University
Christian Management Association
Alpine Christian Conference Center
Arrowhead Springs Conference Center
Presbyterian Conference Center
Financial
Bank of America
Diversified Investment Services
Milliman, USA
PriceWaterhouseCoopers/Los Angeles
PriceWaterhouseCoopers/San Jose
Law
Paul Hastings
Relock Attorney Services
Rothenberg Law Office
Thelen, Reid & Priest
Service Firms
Children's Home Society of California
Danielian Architecture Planning & Design
Prudential Real Estate
State Farm Insurance
The Global Consulting Partnership
The Next Step
Thanks again for considering me for your event. You can take the next step by contacting me about speaking at info@drnicklazaris.com.