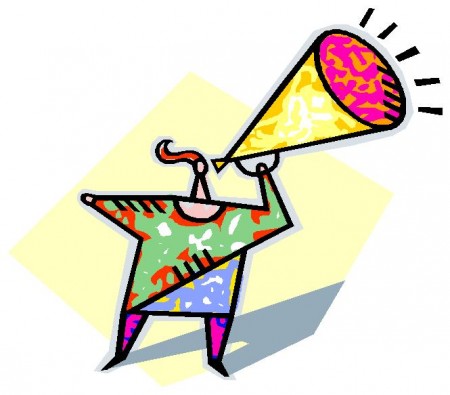 D
o you …
… Please others because you are afraid of offending them?
… Have trouble saying 'No'?
… Allow others to manipulate you into situations that you don't want?
… Always put others first?
… Have trouble standing up for yourself?
… Avoid social situations because you get too anxious?
… Feel taken advantage of?
If you answered 'Yes' to any of the above questions, then this post is for you!
I have discovered that most people fall into one of three communication styles:
Aggressive – controls others ("I know what is best")
Passive – allows others to control them ("I don't want to rock the boat")
Assertive – controls self ("My goal is to be heard and take charge of my life")
An assertive style of living and communicating means taking control of who you are and what matters to you most – it is not "Looking Out for #1" or "I'm OK, You're a Turkey."
Ironically, the more clear and direct we are about what matters to us, the better chance we have of experiencing self-confidence and achieving our goals. In fact, assertiveness is best defined as:
"Direct, open and honest communication where you experience self-respect while respecting others."
So, let's take a look at 5 tips for becoming an assertive communicator.
TIP 1
DECIDE WHAT REALLY MATTERS TO YOU
Before you can set boundaries, say 'No' or assert yourself, it is critical to know what it is you what you want to achieve in your business or personal life. The clearer it is what you want, the easier it will be to assert yourself and go for it.
TIP 2
STOP TOLERATING OBSTACLES TO YOUR GOALS
To become assertive you must become aware of and clearly describe the things you currently allow to interfere with your life. Stop putting up with, taking on, or accepting anything that takes you away from your goals!
TIP 3
ASK FOR WHAT YOU WANT
State your intention clearly and firmly using "I" statements ("I would like to discuss my work hours…I am feeling hurt and frustrated with how you talked to me last night….I feel strongly that because of my performance and creative ideas I would like to be considered for the position.")
TIP 4
SET PERSONAL BOUNDARIES
Learning to say 'No" is an indispensable part of assertiveness. Setting personal and professional limits has to do with knowing what your 'yeses' are. Set limits in your life around the things that matter most to you and do not tolerate anything that gets in your way. Always saying 'yes' will lead to resentment and low self esteem.
TIP 5
HAVE AN ACTIVE ORIENTATION TO LIFE!
The key to an assertive style of communicating is to go for it. Make a decision to stop letting the fear of what others think or want control you. Ask yourself what you would like to accomplish, what places you would like to visit, what book you just have to write, what kind of relationships you desire. A passive person waits for things to happen instead of making them happen! Rather than saying to yourself, "What if…" say "So what, it's time to start taking charge of my life!"
Ultimately, these 5 tips are summarized by a sign in my office that reads, "If your ship doesn't come in, swim out to it." Commit to taking risks, see yourself as valuable and never, ever settle for less than what you are worth!
Question: What style of communicating do you fit in? "Which 'Tip' would take you towards becoming more assertive? You can leave a comment by clicking the Comments box above.